MASTOID OSTEOMA OF THE TEMPORAL BONE
Smiljana Bundovska

University Institute of Radiology Skopje, Faculty of Medicine, Ss Cyril and Methodius University in Skopje, R.North Macedonia

Gordana Antuleska Belceska

University Institute of Radiology Skopje, Faculty of Medicine, Ss Cyril and Methodius University in Skopje, R.North Macedonia

Goran Spirov

University Institute For Positron-Emision Tomography R. North Macedonia
Abstract
Osteomas are osteoblastic neoplasms affecting the parietal and frontal bone.  Mastoid osteomas of temporal bone are rare benign tumors with incidence of 0.1%-1% of all benign tumors of the skull.We present a case of a young 19-year-old female who complained of right posterior auricular hard swelling which had gradually increased in size over the past 2 years and felt pain for less than a year.There was no history of trauma, symptoms of inflammation or occlusion of the ear canal. She felt a pain during the eruption of her second molar teeth. Non-contrast CT was done and it showed a well-defined densely calcified lesion of bone attenuation in the right mastoid posteriorly measuring 1.7 × 1 × 2.3 cm. The middle ear cavity, ossicular chain, inner table of skull and diploe were normal with no extension intracranially and no bony destruction. These findings spoke in favor of a mastoid osteoma.
Key words: osteoma, temporal bone, ear
References
1. Parashari UC, Khanduri S, Singh N, Bhadury S, Mastoid osteoma. Indian J Otol 2014; 20 (3): 132-3.
2 . ulia J, Yadav S. Mastoid osteoma: a case report Internet J Head Neck Surg, 2008;3 (1) ISPUB.MED
3. Singh RK, Goyal A, Kumar A, Kataria G, Kesarwani A. Mastoid Osteoma of Temporal Bone – A Rare Case
Report, J Clin Diagn Res. J Clin Diagn Res. 2017 Jun; 11(6): MD01–MD02.
4. Pereira CU, de Carvalho RWF, de Almeida AMG, Dantas RN. Mastoid osteoma. Consideration on two cases and
literature review. Int Arch Otorhinolaryngol São Paulo 2009; 13 (3):350-3.
5. Smud D, Augustin G, Kekez T, Kinda E, Majerovic M, Jelincic Z, Gardner's syndrome: genetic testing and
colonoscopy are indicated in adolescents and young adults with cranial osteomas: a case report, World J
Gastroenterol. 2007 Jul 28; 13(28):3900-3.
6. Parelkar K, Thorawade V, Jagade M, Kar R, Pandare M, Nataraj R, et al. Osteoma of temporal bone—A rare
case report. International Journal of Otolaryngology and Head and Neck Surgery. 2014;3:252–58.
7. Harley EH, Berkowitz RG,Osteoma of the middle ear, Ann Otol Rhinol Laryngol. 1997 Aug; 106(8):714-5.
8. Denia A, Perez F, Canalis RR, Graham MD (1979) Extracanalicular osteomas of the temporal bone. Arch
Otolaryngol 105: 706-709.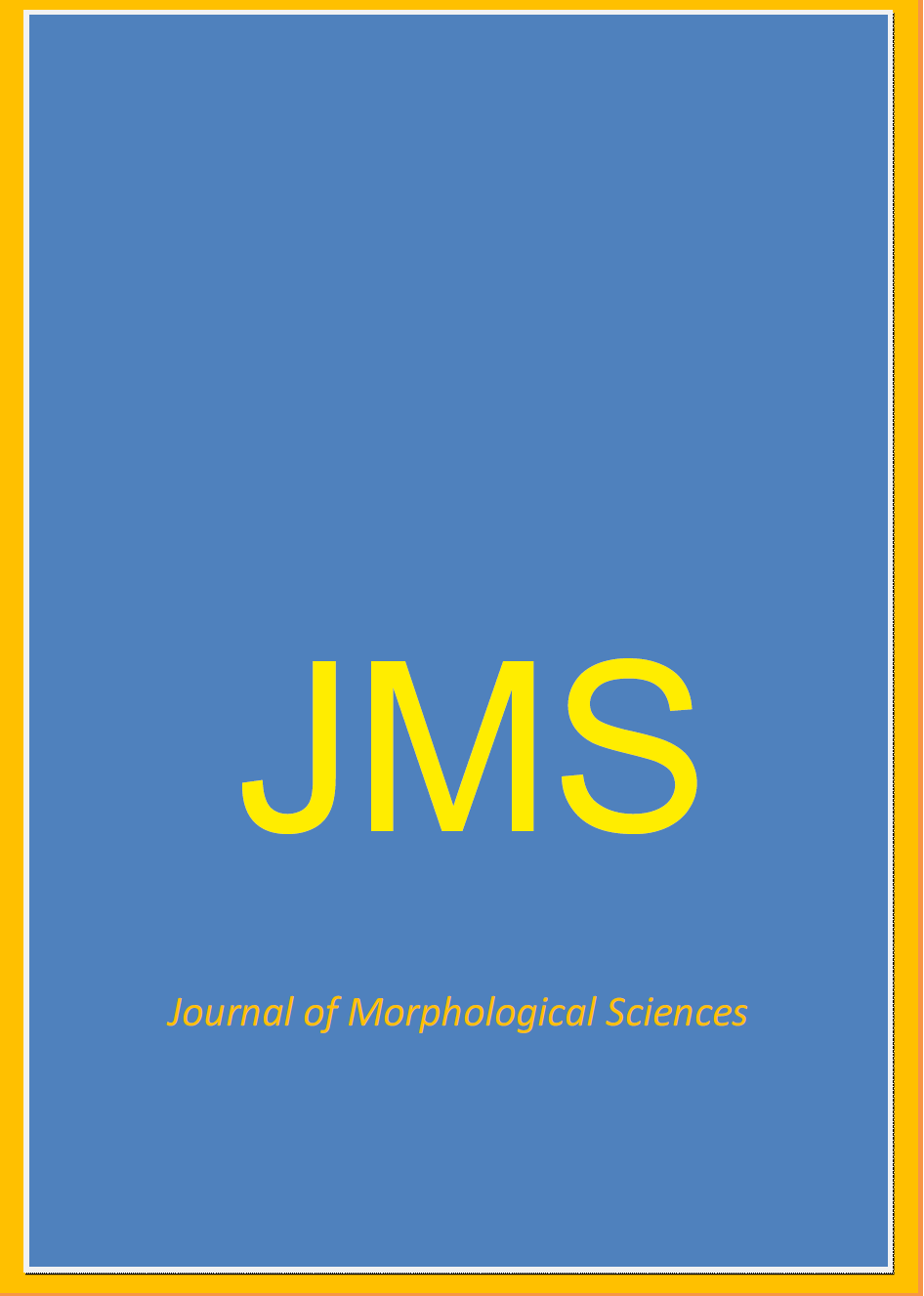 How to Cite
BUNDOVSKA, Smiljana; BELCESKA, Gordana Antuleska; SPIROV, Goran. MASTOID OSTEOMA OF THE TEMPORAL BONE.
Journal of Morphological Sciences
, [S.l.], v. 4, n. 2, p. 54-56, july 2021. ISSN 2545-4706. Available at: <
http://jms.mk/jms/article/view/217
>. Date accessed: 21 jan. 2022.