SEVERE POST-COVID-19 MULTISYSTEM INFLAMMATORY SYNDROME IN 15-YEAR-OLD GIRL - case report
Vanja Trajkovska

University Clinic for Traumatology, Orthopedic Diseases, Anesthesiology, Reanimation and Intensive care and Emergency department,Faculty of Medicine, Ss. Cyril and Methodius University in Skopje, R. North Macedonia

Biljana Andonovska

University Clinic for Traumatology, Orthopedic Diseases, Anesthesiology, Reanimation and Intensive care and Emergency department,Faculty of Medicine, Ss. Cyril and Methodius University in Skopje, R. North Macedonia

Maja Mojsovska Mijovska

University Clinic for Traumatology, Orthopedic Diseases, Anesthesiology, Reanimation and Intensive care and Emergency department, Faculty of Medicine, Goce Delcev University in Stip, R. North Macedonia

Amela Muminovic

University Clinic for Traumatology, Orthopedic Diseases, Anesthesiology, Reanimation and Intensive care and Emergency department, Skopje, R.North Macedonia

Sasho Popovski

University Clinic for Traumatology, Orthopedic Diseases, Anesthesiology, Reanimation and Intensive care and Emergency department, Skopje, R.North Macedonia

Gjorgji Trajkovski

University Clinic for Digestive Surgery, Faculty of Medicine, Ss. Cyril and Methodius University in Skopje, R. North Macedonia

Panche Karadjozov

University Clinic for Digestive Surgery, Faculty of Medicine, Ss. Cyril and Methodius University in Skopje, R. North Macedonia
Abstract
In contrast to adults, SARS –CoV-2 mostly leads to a mild illness in children typically manifested with fever, cough and gastrointestinal symptoms. The phenomenon of multisystem inflammatory syndrome in children (MIS-C) emerged during the coronavirus disease 2019 (COVID-19) pandemic.  Children with MIS-C have current or recent exposure to the disease. Reported symptoms include fever or chills, tachycardia, gastrointestinal symptoms, rash, conjunctival injection and mucosal changes with a relative lack of severe respiratory disease. We report a related case of a 15-year-old girl with signs and symptoms of MIS-C and respiratory failure. Multisystem inflammatory syndrome in children (MIDS-C) with respiratory failure is a serious life-threatening condition that requires treatment in an intensive care unit. Invasive mechanical ventilation, invasive monitoring and treatment with combination therapy of antibiotics, corticosteroids, inotropic support, analgosedation, anticoagulation therapy and other lead to successful cure.
Keywords: coronavirus disease (COVID 19), children, multisystem inflammatory syndrome
References
1. Kohli U. and Lodha R. Cardiac involvement in children with COVID -19. Indian pediatrics 2020; 57: 936-940.
2. Maltezou C. Helena, Pavli A, and Tsakris A. Post COVID Syndrome: An Insight on Its Pathogenesis. Vaccines
2021; 9: 497-509.
3. Carroll E et al. Post-COVID -19 Inflamatory Syndrome manifesting as Refractory Status Epilepticus. Epilepsia
2020; 61:e135-e139.
4. M.-K. Amato et al. Multisystem Inflammatory Syndrome In An Adult. The Journal of Emergency Medicine 2021.
1-3.
5. Matthai J. et al. Coronavirus Disease (COVID 19) and the Gastrointestinal system in Children. Indian Pediatrics
2020; 57:533-535.
6. Riphagen S. et al. Hyperinflammatory shock in children during COVID-19 pandemic. Lancet 2020; 395
(10237):1607-8.
7. Verdoni L. et al. An outbreak of severe Kawasaki-like disease at the Italian epicenter of the SARS-CoV-2
epidemic: an observationalcohort study. Lancet 2020; 395(10239):1771-1778.
8. Belot A. et al. SARS-CoV-2-related paediatric imflamatory multisystem syndrome, an epidemiological study,
France, 1 march to 17 May 2020. Euro Surveill 2020;25(22): 2001010. doi: 10.2807/1560-
7917.ES.2020.25.22.2001010.
9. Shekerdemian LS. et al. Characteristics and outcomes of children with coronavirus disease 2019 (COVID-19)
infection admitted to US and Canadian pediatric intensive care units. JAMA Pediatr 2020.
10. Shane A.L. et al. A Pediatric Infectous Diseases Perspective of Severe Acute Respiratory Syndrome
Coronavirus 2 (SARS-CoV-2) and Novel Coronavirus Disease (Covid-19) in Children. Journal of Pediatric
Infectious diseases Society 2020;9: 596-608.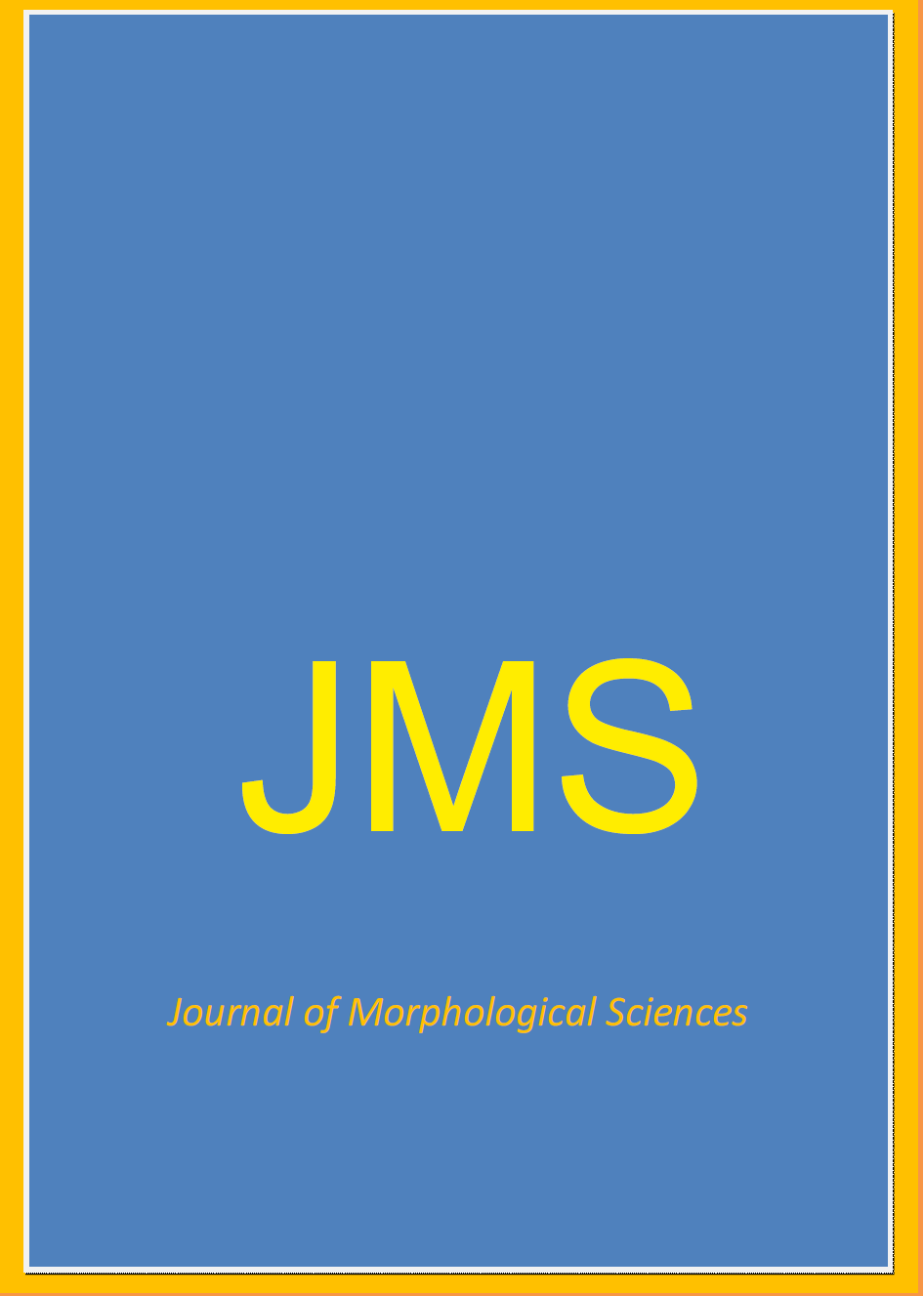 How to Cite
TRAJKOVSKA, Vanja et al. SEVERE POST-COVID-19 MULTISYSTEM INFLAMMATORY SYNDROME IN 15-YEAR-OLD GIRL - case report.
Journal of Morphological Sciences
, [S.l.], v. 4, n. 2, p. 72-75, july 2021. ISSN 2545-4706. Available at: <
https://jms.mk/jms/article/view/vol4no2-10
>. Date accessed: 17 aug. 2022.