BK NEPHROPATHY AS A CAUSE FOR PROGRESSIVE LOSS OF FUNCTION IN A TRANSPLANTED KIDNEY
Galina Severova

University Clinic of Nephrology-Skopje, Faculty of Medicine, Ss Cyril and Methodius University in Skopje, R.North Macedonia

Ana Stojanovska

University Clinic of Nephrology-Skopje, Faculty of Medicine, Ss Cyril and Methodius University in Skopje, R.North Macedonia

igor Nikolov

University Clinic of Nephrology-Skopje, Faculty of Medicine, Ss Cyril and Methodius University in Skopje, R.North Macedonia

Irena Rambabova- Bushletik

University Clinic of Nephrology-Skopje, Faculty of Medicine, Ss Cyril and Methodius University in Skopje, R.North Macedonia

Gordana Petrushevska

Institute of Pathology, Faculty of Medicine, Ss. Cyril and Methodius University in Skopje, R. North Macedonia

Goce Spasovski

University Clinic of Nephrology-Skopje, Faculty of Medicine, Ss Cyril and Methodius University in Skopje, R.North Macedonia
Abstract
BK virus nephropathy is a serious complication of kidney transplantation. Although 10%–30% of kidney recipients have BK viremia, nephropathy occurs in approximately 2%.  We present a case of a 27-year-old woman with kidney transplant loss due to BK nephropathy. Transplantation was performed from a living donor mother, with a haploid HLA match. Treatment with basiliximab was induced and followed by a standard triple immunosuppressive therapy (corticosteroids, cyclosporin, mycophenolic acid). On the seventh day she was switched to tacrolimus (Tac), with serum Tac level up to 4,8 ng/ml. Тhree months after transplantation, the first increase in creatinine (sCr) up to 263 mmol/L appeared. Тhe graft biopsy revealed: acute graft rejection, Banff classification (g2, and2, t2, a0, ah0, cg0, cc0, ct0, cd0) as well as an additional finding for BK polio infection (nuclear atypia in tubular epithelium, interstitial edema and mixed rich infiltration and acute tubulitis). The dose of Tac was reduced but also treatment with methylprednisolone pulse therapy was induced. Values for sCr were 173-280 mmol/L. After six months, a second biopsy was performed, with a finding of interstitial fibrosis and tubular atrophy. The Tac was switched to Cyclosporine. Five months later, the patient was hospitalized due to prolonged fever, sCr 500- 600 mmol/L. The third graft biopsy established chronic allograft nephropathy. The patient was treated with chronic hemodialysis. All microbiological tests were negative. Despite the antibiotic therapy, the patient remained febrileuntil graftectomy.  This case may be a rare example of systemic BK virus infection. Monitoring of BK infection, as well as modulating the therapy is of great importance for graft survival.
Kew words:kidney transplantation, BK infection, immunosuppressive therapy, BK nephropathy
References
1. Hirsch HH et al. Polyomavirus-associated nephropathy in renal transplantation: interdisciplinary analyses and
recommendations. Transplantation. 2005; 79(10):1277.
2. Wadei HM, Rule AD, Lewin M et al. Kidney transplant function and histological clearance of virus following
diagnosis of polyomavirus-associated nephropathy (PVAN). Am J Transplant. 2006; 6(5 Pt 1):1025-32.
3. Olivier Prince1,2, et all. Risk factors for polyoma virus nephropathy Nephrol. Dial. Transplant. (2009)24 (3):
1024-33.
4. Viscount H. B., Eid A. J., Espy M. J., et al. Polyomavirus polymerase chain reaction as a surrogate marker of
polyomavirus- associated nephropathy. Transplantation. 2007; 84((3)):340–45.
5. Van Aslden MC et al. BK virus infection in transplant recipients: clinical manifestations, treatment options and
the immune response. Neth J Med. 2012 May; 70(4):172-83.
6. Nickeleit V, Hirsch HH, Zeiler M, Gudat F, Prince O, Thiel G, Mihatsch MJ. BK-virus nephropathy in renal
transplants-tubular necrosis, MHC-class II expression and rejection in a puzzling game. Nephrol Dial
Transplant. 2000 Mar;15(3):324-32. doi: 10.1093/ndt/15.3.324. PMID: 10692517.
7. Bertram L. Kasiske1 et al. KDIGO clinical practice guideline for the care of kidney transplant recipients: a
summary; Kidney International advance online publication, 21 October 2009;doi:10.1038/ki.2009.377.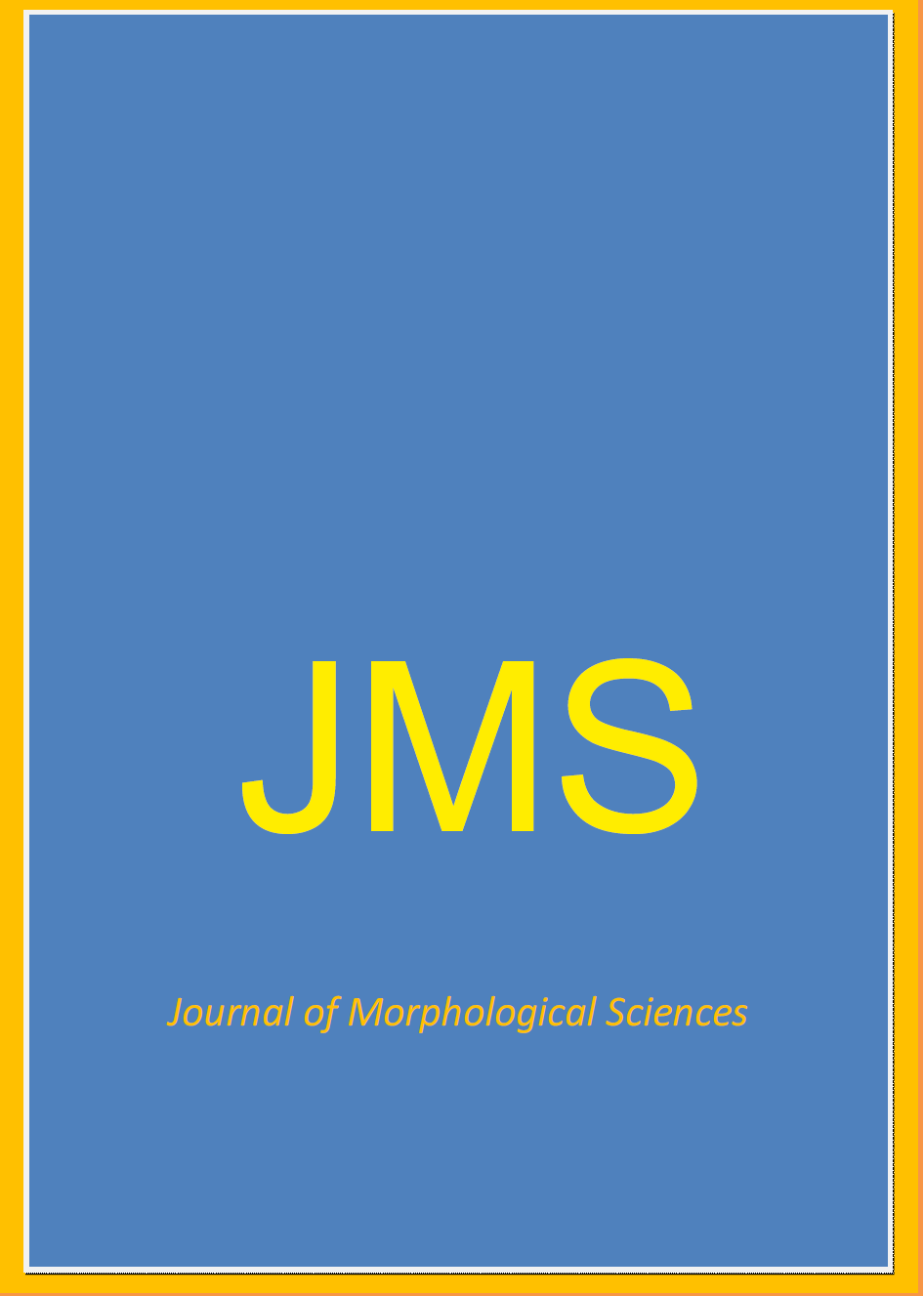 How to Cite
SEVEROVA, Galina et al. BK NEPHROPATHY AS A CAUSE FOR PROGRESSIVE LOSS OF FUNCTION IN A TRANSPLANTED KIDNEY.
Journal of Morphological Sciences
, [S.l.], v. 4, n. 2, p. 15-18, july 2021. ISSN 2545-4706. Available at: <
https://jms.mk/jms/article/view/vol4no2-2
>. Date accessed: 17 aug. 2022.